Complementary services for accommodation

I already have a room, but... What else do I need?
Spanish Schools Guide, bars, restaurants, shopping centres to purchase a mobile phone, etc.
Bike in Barcelona, the bike rental service provided by the city council of Barcelona. You have two rates available to subscribe to the service: Flat Rate if you anticipate that you will make enough uses during the year or Pay-per-use Rate (occasional) if you will use it more punctually. Both rates include the possibility of using electric bicycles. Price start from €35/year or €50/year depending on the rate type + and the time of use of the service. See more information here: https://www.bicing.barcelona/es/tarifas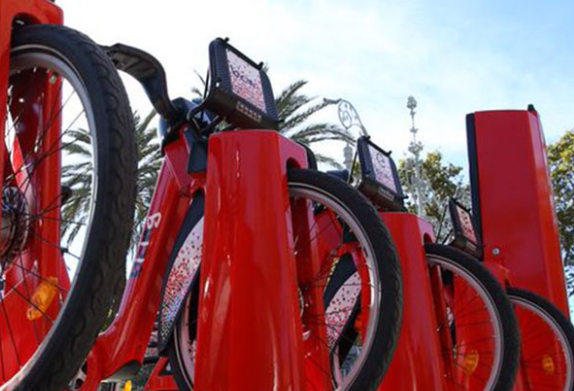 Museums: Barcelona has a lot of museums, art galleries and exhibitions you can visit that encompass all tastes. The greatest museums, recognized and visited are the Picasso Museum, Joan Miro Museum, the Museum of Contemporary Art, the National Museum of Catalan Art, among others. The most visited are the Sagrada Familia Museum (4.5M yearly) and the FC Barcelona museum (2M yearly).
https://www.macba.cat/en
http://www.museupicasso.bcn.cat/en
Restaurants: The variety of cuisine in Barcelona can be overwhelming, you get all nationalities but we recommend that you first try typical: bread with tomato, escalivada, paella, fideua ... Apart from this, different covers offered by restaurants are very interesting.
http://www.4gats.com
http://www.ovellanegra.com
Bars: bar nights are typical. The streets and locals are filled with people who hang out with friends. People drink and eat (tapas) usually as a prelude to a party or a disco. The bars usually close between 12 and 3 am, and it is very usual for people to go walking from bar to bar and consumed a few drinks in each.
http://www.4gats.com
Clubs: To close the night, others prefer a nightclub. Normally these nightlife charge admission or sell tickets with compulsory minimum purchase to enter. Depending on the local dress standards vary, some do not allow entry dressed with tennis and shorts.